What is a college application essay?
A college application essay is what an admissions committee looks at to determine whether they will admit a student or not. While study scores are important, this is how the admissions board figures out the personality of a student and determines whether they are a fit for the institution. This is what makes writing a college application essay a difficult exercise for most students. However, this does not mean that all hope is lost. Below, we outline tips that will help you get through the process of writing the college application essay successfully.
Application essays are not personal statements
College application essays are sometimes referred to as personal statements. A personal statement is an essay that students write as they apply to college and graduate school as well to show their dedication to pursuing a certain discipline within an institution.
The full application package, therefore, consists of:
Resume and CV
Personal statement
Cover letter
GPA and high school diploma
Awards and certificates
Students should, however, note that with a well-developed college application essay, then you may not need a resume.  A well-developed college essay must, therefore, be well-supported no matter the viewpoint of the student in question. The piece should, therefore, stand out but should not just make efforts to win the debate. Instead, it should earn the consideration of the masses, making them understand the subject matter better, no matter their inclination.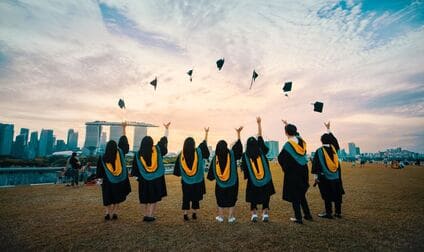 Tips for writing the best college application essays
Preparation
As the old adage states, preparation is key if you want to succeed. Prepare by reading through the college application essay prompt then brainstorming to come up with brilliant ideas to carry you through. Through the prompt, you will get to understand yourself, your ambitions and motivations. This is a positive step because you tap into your strengths and individuality.
Define your audience
Understand who you are writing for. A college application essay for medical school will be different from that of law school for instance. This is because you will need to highlight different keywords and use different approaches to the college application essays. Write when fully aware of your writer's sense because this is not a speech. This means that while speaking may allow the student some freedom, they are limited to the confines of words and punctuation. This is how the writer gets to express themselves. Therefore, consider the audience, your message, the context and purpose of your college application essay before starting to write.
Additionally, avoid sensitive topics such as politics, gender, religion and violence.
Narrow down the topic
If you have a general question, you will have to pick the best among your ideas and work on it. A good way to do this would be to look at the different things that puzzle you or those that seem incomplete or phenomena that people do not seem to notice and start from there.
Additionally, you can explore online during the brainstorming process. By searching this way, you will get an idea of the format and content expected in college application essays.
Ensure that your main idea is visible in the whole of your writing and that you do not drift away in the course of your writing.
Avoid clichés and plagiarized work
Generic content and boring work will definitely be headed to the bin in such a competitive environment. Therefore, ensure that your essay can stand out in one way or another to better your chances.
Need help with this assignment or a similar one? Place your order and leave the rest to our experts!