Just like you would need a map when visiting a new place, you need an outline so that you can better navigate the research paper. With a research paper outline, you are in a better position to avoid writer's block. In this guide, we will guide you through the process of writing a proper research paper outline. Besides this guidance, we offer custom-writing services to students. Through these services, you are able to continue enjoying your life as we handle any types of assignments, including writing your outlines.
What is a research paper outline?
This is a plan that a research paper author writes to have a clear view of the rest of the paper. Through a research paper outline, you can quickly trace the central ideas of the paper. Also, the research paper helps the writer develop his/her ideas better. Unlike a table of contents, a research paper outline contains fewer details and does not need page numbers next to the sections. However, it is still important that a student dedicates their time to the development of the outline as it would help create a logical flow in the final paper. It is also important to note that most paper instructions will not ask you to write an outline, but if the word count exceeds 1000 words, a research paper outline should come naturally. Also, certain types of papers such as dissertations need an outline.
Types of research paper outlines
There are two types that a student can choose from depending on the length and complexity of the subject:
Formal: A formal research paper outline is made with the details of the paper in mind. The writer should be wary not to make any mistakes and can make use of numbers and letters to organize their work. Additionally, they can come up with subtopics that will be discussed and make a logical arrangement for the paper.
Informal: An informal research paper outline is simply a list that enables the writer to arrange their ideas. The writer does not need to pay special attention to its development and can be revised as needed.help you achieve all your outline goals.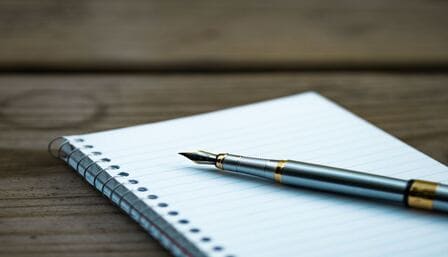 How to come up with a good outline
Reconnaissance reading: We recommend that you start by reading what has been written on your topic by other authors. However, do not be tempted to go deep into the research because, at this stage, you are simply reading to find a unique angle for approaching your paper rather than researching for knowledge.
Objective: This is basically what as the reader; you want the reader to understand. Everything that follows this step should, therefore, follow through to fulfill the objective. This is where you include a thesis statement to help you with the rest of your paper. If you have difficulties figuring out what the thesis statement should be, contact us and we will help you out.
Main points: The next step. Logically, would be to create a list of the main points you want to put across. You can start this step during reconnaissance reading if your ideas seem clear to you from the beginning. After that, you can make additional points at this later stage. However, this is not where you need to invest most of your energy, taking us to the next point.
Organization and revision of main points: After making your list, it is time to revise them. Figure out a good structure for these points and arrange them according to the order of their importance or according to logic. Cross-check that every point is in place and none is misplaced and eliminate. Also, eliminate any extra information that does not fit into the scope of your research.