What does editing entail?
Academic papers often take up much of a student's time in school. Students spend plenty of sleepless nights to ensure that they submit a decent draft before the deadline. Editing is a crucial aspect of academic writing as it depicts the seriousness of the student, leaving a lasting impression on the reader.
Why is editing important?
Editing sounds like an easy task. However, this may not be the case when, as a student, you are running short on time. Deadlines are quite a headache and editing services come in handy at this point. Editing services from All Researchers will ensure that your assignments and other papers are structurally fit, devoid of any typographical errors, and ready for submission in time.
All Researchers offers online editing services for dissertations, thesis, term papers, report writing, and coursework. Our editing services are highly professional and customized to ensure all clients' needs are met.
Our editing services include:
We start by checking if all requirements and instructions are met.
Proofreading and grammar check.
Formatting for style and referencing check.
Confirming the word count is met.
Plagiarism check – we check all papers for originality and quality.
Why seek our online editing services?
Our editing services ensure that your papers are error-free and ready for submission. During editing, we correct grammatical errors, enhance the vocabulary, eliminate redundant sentences, fix run-on sentences, replace inappropriate words, and do away with wordiness. If need be, we re-arrange paragraphs to boost general clarity and organization.
Our editing services have been ranked as one of the most reliable. Our customers often leave impressive reviews on our site.
We offer editing services at the most affordable rates. We understand the need for students to pay less and receive quality work. Our professional editors ensure that all papers are reviewed keenly.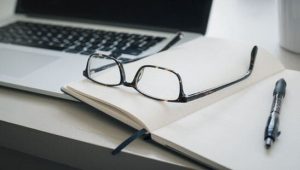 Still unconvinced?
All editing is done by experts. Our team of editors is highly qualified and with vast experience in professional academic writing. Students are more at ease when they know their work is being done by a professional. Our experts work in unison with the students, guiding them through the process of achieving a flawless paper.
Our team is knowledgeable about all referencing styles to ensure papers are well referenced for originality purposes.
As part of our editing package, we check all papers for plagiarism using the top premium plagiarism checkers. 
Our customer support is top-notch. We are available 24/7 to attend to all inquiries and follow-ups with our clients.